Experis IT Communique - Talent Wire - July 2014
The Buzz
Manpower Employment Outlook Survey reveals Indian employers expect a vigorous third-quarter hiring pace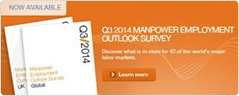 According to the Manpower Employment Outlook Survey released by ManpowerGroup, the survey of 5,389 employers across India indicates that Indian employers anticipate a vigorous hiring pace for the July-September Time frame.... Read More
Our Innovative Workforce Solutions
Providing a suite of Innovative Workforce Solutions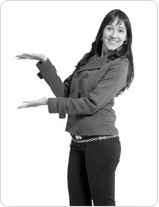 ManpowerGroup delivers the expertise and talent-related capabilities that companies need to leverage the power of people within their organization. Together our comprehensive family of brands and offerings address the complex workforce challenges organizations face today, from contingent and permanent staffing to outsourcing to strategic consulting. We deliver the solutions the drive your business forward..... Read More
In Focus
HR leaders need to become Supply and Demand Experts, Marketers and Designers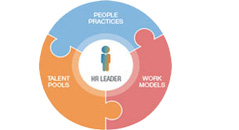 ManpowerGroup, the world's workforce expert, identifies three distinct roles human resources (HR) leaders must play to ensure talent sustainability for their organizations in its new insights paper,
*The talent Shortage Continues: How the Ever Changing role of HR Can Bridge the Gap.... Read More
ManpowerGroup India In News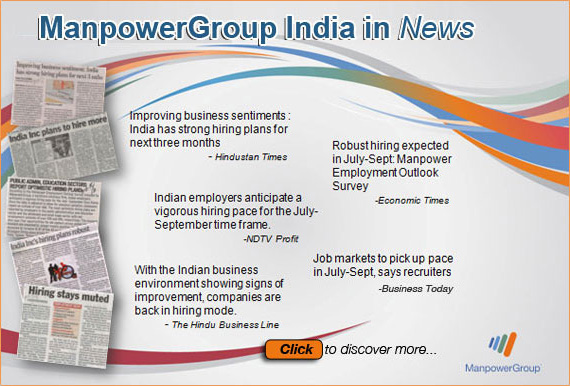 Industry News
Information Technologies
IT sector hiring: Hunt for in-demand niche skill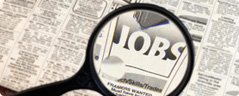 Although the Indian information technology (IT) services sector has seen some sluggishness in bulk hiring, those pertaining niche skills are in demand as clients narrow their focus to specific areas.

The on-going trend of hiring personnel with niche skills will continue to go on even further. Even the fresher hiring is focused on bringing on board engineers to train them on new technologies such as social, mobility, analytics and cloud.

Along with SMAC, in high demand from clients across industry segments, mobile application development is another specialisation where professionals are in demand.

Professionals with odd-skills, high focus and niche skills are likely to be eligible for and attract 50% premium in remuneration. The highest increments would be for software architects, programme managers, domain specialists, delivery heads and customer relationship executives.

However, traditional IT will continue to see some demand because one cannot apply new technologies like cloud to every sector and industry.
How technology will revolutionize the world by 2025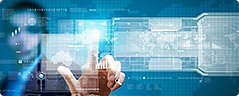 As technology changes the way we live our day-to-day lives, it is fascinating to imagine what the future will bring. Listed below are some innovations which are likely to turn into reality by 2025.
Dementia will decline: By identifying problematic DNA, scientists will be able to produce actual technology to fight the biological decline of one's mental capacity and prevent diseases like dementia and Alzheimer's disease.
Solar will be the biggest source of energy: Something called solar photovoltaic energy will use solar panels to heat buildings and water while powering devices at home and in the office.
Type I diabetes will be preventable: A human genome engineering platform will make it possible to modify disease-carrying genes and prevent conditions like Type I Diabetes.
Food shortages and food price fluctuations will no longer be a problem: Lighting and imaging technologies will improve crop growth year round and combat the problems of traditional farming. We will also be able to grow genetically-modified crops indoors.
Electric transportation will be huge: By 2025 electric vehicles will take over traditional vehicles and because their battery will be able to last longer, one would be able to travel longer distances more easily.
Everything will be digitally connected: Wireless communications will dominate our everyday lives by 2025. Cars, homes, and appliances will be connected, and this will be the case around the world in every location.
Biodegradable packing will be the norm: Packaging will be made of cellulose materials that are plastic-like but actually made of plant matter so it's biodegradable.
Safer, healthier drugs to fight cancer: By 2025, more targeted cancer-fighting drugs will lead to better treatments for cancer. They would be more precise and exact, leading to reduced side effects.
Retail Services
Carrefour to end four-year presence in India: exits the market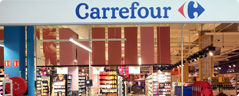 France's largest retailer, Carrefour plans to leave the Indian market after the failure of talks with Bharti Group to form a joint venture for its wholesale business there.

The Local laws require international retailers to find an Indian partner to open supermarkets, which Carrefour has failed at. The company ensures to be fully operational with all its employees, suppliers, partners and customers to ensure smooth transition till September. This step has led to loss of 800+ employees in the organization.

Among all the players, Tesco is the only global chain that plans to open such outlets, with India's Tata Group. Wal-Mart Stores, Germany's Metro and Carrefour all run wholesale warehouse-like stores where only registered traders can shop for goods.
Massive hiring to arise in India's online portals and e-tailers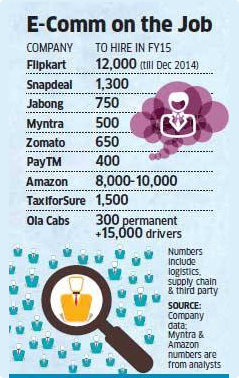 The top 10 e-commerce companies in the country plan to go on a massive hiring spree this year for its entire ecosystem: ancillary units, supply chain and logistics and temporary employees.

The FY 2015 might be an inflection point for e-commerce sector, and the hiring may touch 1 lakh overall. The industry which saw sales of $12 billion, is expected to touch $75 billion by 2020 and for growth, companies have to be ready with engineering teams, customer agents and logistic support to meet the demand.

Many of the firms, notably Flipkart, Snapdel and Myntra, the largest domestic e-commerce players, are doubling their headcount this year to keep at bay aggressive competitors such as Amazon. Online food and restaurant listings startup Zomato plans to double its numbers from 650 in core functions such as tech, sales, content and operations because of its expansion in countries across the Americas, Middle East, Europe, Southeast Asia and Australia.

Stepping up campus recruitments is also part of the game plan.

Banking, Finance and Insurance
Bandhan Financial Services to start its hiring process for banking operations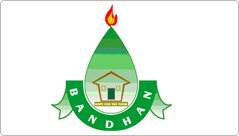 Micro-finance institution Bandhan Financial Services, along with IDFC, which had got an in-principle license from the Reserve Bank of India, is going to set up a new-generation bank with its headquarters in Kolkata.

The institute is all set to start its recruitment drive prior to starting its banking operations across the country.

The organization is scouting for best skilled professionals for its high-end positions in various fields such as IT, treasury, retail and others areas. Also, the entry level officers and clerical roles in public sector will see the highest intake. The demand for lot of backend jobs and support functions, including those in processing, outsourcing to third parties and the like would be most sought for.
How Big Data is set to boost the effectiveness of analytics in Banking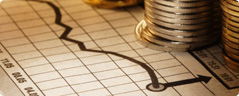 Beyond the familiar base of transactional data and text, emerging technologies and frameworks are providing banks with the power and tools to digest digital and physical channel interactions.

Big Data is set to dramatically enhance key areas in banking such as fraud analytics, customer analytics, and web analytics. Mentioned below are some potential uses of Big Data in banking in long term:
Big data should be investment priority for many banks: Banks face many challenges, such as difficulty in driving revenue growth and managing risk and compliance, but now investing in technology can enable them to address these issues. Big Data projects implementation can help to enhance areas such as web security, compliance checks, and customer analytics.
Spending on MIS will reach $9.3 billion by the end of 2018: The market size of management information systems in 2013 – including data collation, analytics, and reporting systems – to support banks in areas such as distribution, risk, finance, and compliance is estimated at $6.9bn globally (including software, hardware, and services).
Delivering Big Data projects requires collaboration across business: Big Data changes the approach to data governance and quality: data does not have to be processed beforehand, but analysts can work with all the integrated data and focus on achieving results that are broadly accurate and the result of iteration, depending on the applicability to a business case.
The type of data will dictate the architectural and analytical approach to analysis: Banks need to look to capture more information than they are used to, go beyond risk and marketing data, and treat it as an enterprise asset. Such an approach does not replace banks' current analytical infrastructure but extends their ability to analyze more data and gain insights that were previously difficult and costly to achieve.
Automotive Sector
Yamaha Motors: to add to Indian women workforce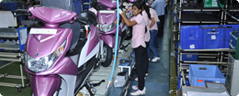 Yamaha Motors, second largest motorcycle manufacturer in the world, aims to start production at its new site in Chennai which will lead to addition to its staff levels.

To push up brand image of their range of scooters among women in the country, Yamaha reveals that it will be hiring workforce of which 40% would be women. Along with this Yamaha will be adding various female friendly initiatives, which includes a day care center and commuter bus service.

A total of 2600 female workers are scheduled to be hired by 2018 to increase women participation in development, once this plant reaches peak capacity of 1.8 million units per annum.
Massive job loss in the automotive sector past two years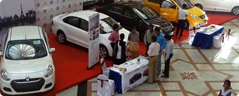 Due to reduction in the growth rate and slowdown in commercial vehicles, the Indian automotive industry has lost at least 10% of the jobs across the industry in the last two years.

Around 25-30 lakh jobs have been lost in the country and there is a dire need for the country to focus on manufacturing sector to enhance growth and guaranteed sustainability.

Stating that the automotive industry is the engine of growth for the manufacturing industry and also for the country as a whole mobility is important both in the urban and the rural areas.

India's unique position in the global market place as the services led economy is in contrast to the most other developing economies and to achieve significant growth in exports and value addition in manufacturing, one has to look at the entire gambit of quality, cost and delivery and environment.
Healthcare Sector
Pharma companies on a talent hunt to fill skills gap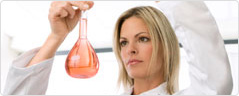 Regulatory troubles in international markets and increased competition on the domestic front has strained the drug companies in India to scout for best talent expertise to fill in the demand-supply gaps.

The lure of expansion in the industry is keeping the players in the market to look out for capable staff. The search for talent is being cut down from sales to niche areas. A huge demand on the compliance and regulatory side of the business both in the global and local markets is sought for.

A trend has been observed where the companies have been hiring across the different operations of manufacturing, supply chain, research and development, mergers and acquisitions and corporate development. Going forward, they seem stringent in showing continuous development in hiring and talent acquisition for growth.
Cipla Limited to expand global footprint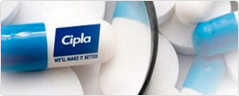 Cipla Limited, a global healthcare company is planning to make investments of up to £100 million in its UK subsidiary over the next few years.

The investment will fund the launch of a range of drugs in the areas of respiratory, oncology and antiretroviral medicines as well as research and development, clinical trials.

Moreover, Cipla plans to invest in R&D activities, clinical trials and expand further internationally.

The company aims at providing high quality affordable medicines for patients across the nation and serves a cost effective solution for National Health Service.
ITeS Sector
ITeS likely to witness highest no. of exits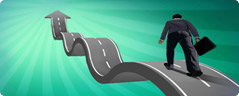 By way of relatively easy recruitment norms, India's ITeS industry is expected to see high double-digit attrition rates across different management levels.

With the sector to view highest overall attrition rates, the maximum attrition would be recorded among the junior level staff, followed by middle level and top management respectively.

Easy entry and exit barriers, with minimum qualifications and skills levels required, makes the junior level staff in ITeS sector less stable workforce. Additionally, a mere salary hike or a more preferred location could be more than good reason for them to change assignments.

However, raising the barriers to entry and exit, providing opportunities for brushing up skills and better pay packages can help bring down the attrition levels in the ITeS sector.
What Indian IT-BPO industry expects from Modi government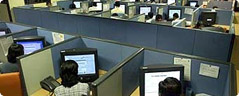 To give a boost to the Indian job market, Indian IT-BPO sector states its opinion on how can Modi led government can help doing so.
To improve the competitiveness, the industry expects the new Government to amend retrospective provisions including those applicable to software taxation, provide clarity on foreign tax credits for Indian IT players having offshore operations, extend weighted deduction for R&D services and skill development projects for IT and software companies and implement GST quickly.
To bolster innovation and move up the value chain, the IT-BPO sector wants the Government to re-classify R&D and testing services as exports, allow the sector to benefit from existing R&D promotion schemes and develop an incentive model for the same.
There is a need to promote India as an investor friendly country to have more international BPO units set up in India, which can bump up the job creation process in the coming time.
There is a need to promote India as an investor friendly country to have more international BPO units set up in India, which can bump up the job creation process in the coming time.
The Government and industry need to partner to create an ecosystem that will facilitate the emergence of new world class companies based on SMAC (social, mobile, analytics and cloud) technologies.
Railway Budget - Highlights
Railway Budget Highlights
Bullet trains & high speed rail network on Mumbai-Ahmedabad sector and an ambitious plan to have a Diamond Quadrilateral network of high speed rail connecting major metros.
The railway reservation System will be revamped into next generation e-Ticketing system. Ticket booking through mobile phones and through post Offices will be popularized.
In order to improve the quality, hygiene of on-board catering services, the Indian Railways proposes to introduce pre-cooked meals of reputed brands in a phased manner. Also, Indian Railways will also set up food courts at major stations to provide the option of ordering regional cuisine while onboard, through emails, SMS and smartphones, etc
Modernized stations: There will be large scale integrated computerization of Indian railway systems," he said. "Digital reservation charts at stations will be introduced. Cleanliness would be a major issue looked after as well.
The new trains will include five Jansadharan Trains, five Premium Trains, six AC express trains, 27 express trains, eight passenger trains, two MEMU services and five DEMU services this year.
In order to ensure security of ladies travelling alone, special instructions are being issued for their safety in each class of travel.
Focusing on providing better facilities to business travelers, Indian Railways proposes to provide workstations in select trains on payment basis.
Social Responsibility
Beyond Tsunami...Beyond Business...Building a Better Life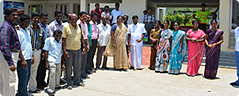 This is the ninth running year of Manpower's Vocational Training Center starting from October 2013. The very nature of what we do - connecting people to jobs, training and tools that enable them to support themselves, build a sense of pride and contribute to the community - puts social responsibility at our company's core. Our commitment to producing a positive impact on individuals and societies is also an extension of our values:
Respect for individuals and communities and the important role work plays in people's lives
Sharing our knowledge and expertise to develop sustainable workforce practices
Seeking innovative ways to develop socially inclusive work environments for the long term.
A brief about how we fared in the month of May 2014 is stated below:
Statistics Year-till-Date
Students to be enrolled in the ninth year: 960
Students enrolled till June 2014: 399
Students who completed training till June 2014: 354
Dropouts* till June 2014: 2
Employed: 170
June Statistics
Student strength at the beginning of month: 247
Student strength at the end of month: 245
Students enrolled: 63
Students graduated: 63
Dropouts*: 2
(* Dropouts refer to candidates who do not complete the training -About 50% have found employment on their own)
Highlights
Graduation Ceremony
A ceremony was organized on 30.06.2014 to hand over the certificates to those graduated during last quarter to hand over the certificates Mr.G.Selvaraj B.E – A.M.E Executive Engineer, Operation & maintenance Town – Nagapattinam. Mr.G.Suresh Program Director.(Hope Foundation) and Mr. Samuel Thomas Sr.Program Director. (Hope Foundation) Nagapattinam were invited as guests.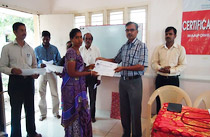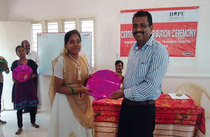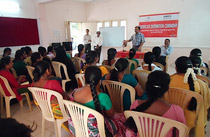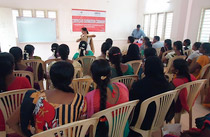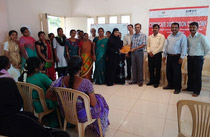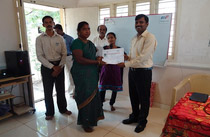 Food Festival
Food festival competition was organized on 27th June 2014 in Nagapttinam Training Centre for the tailoring department students
Gaming Session
Case Study

I am JahabarSathiq 31 Yrs old and married. I have completed my education till 6th Std. I was not able to continue my education due to some personal reasons. Through one of the Ex Students of Manpower Vocational Training Center I came to know about many low cost courses offered here. I was interested in Electronics Field and thought of joining Cell Phone Service Course with MVTC. After the successful completion of the course I joined in one of the mobile service shop at Nagore. Now, I am gaining experience earning Rs 4,500/- as my salary. I am glad I joined MVTC and would like to thank my Instructor Mr.R.Pethaperumal and Manpower Vocational Training Centre – Nagapattinam.

I am Ragavi 21 years old, studied DCSE. I have 4 siblings, 2 elder brothers working as electricians and 2 elder sisters got married. My father works for daily wages and my mother is a home maker. I had completed my education in computers but to gain complete knowledge in the area I planned to join DCA. After having heard from my friend about Manpower vocational training center the affordable courses offered here I was glad. So I decided to join and completed DCA. Now, after the completion of the course I have got a job in Chennai in a BPO and I am earning Rs. 10,500/-. I am very happy to live a different new life style and also to support my family in bringing big difference financially.
ManpowerGroup Surveys
Archive Communique Newsletter